​Completed design
and clear messages
​Make an impression on your customers with a completed design and clear,
easily understandable communication. itpilot helps you with everything
within UX and graphic design, SEO and SoMe.
Leave your web design and online communication to itpilot


Take control of your brand
As a company, you surely have a grip on your core services, but have you also considered your visual identity and communication? You should take an active stance on what design expression your brand should have.
At itpilot, we can help you make the right choices when it comes to your online design and communication in connection with the development of software solutions with us. We help you create the red thread across all online touchpoints.​



Attract and retain customers​
Design and communication reflect who you are, what values you have, what you can offer your customers, and most importantly - why one should be a customer with you.
In addition, your design and communication play a big role in how customers and other stakeholders perceive you as a company - and not least how credible and professional you appear.

You can create growth, win market shares and competitive advantages with the right design and communication choices.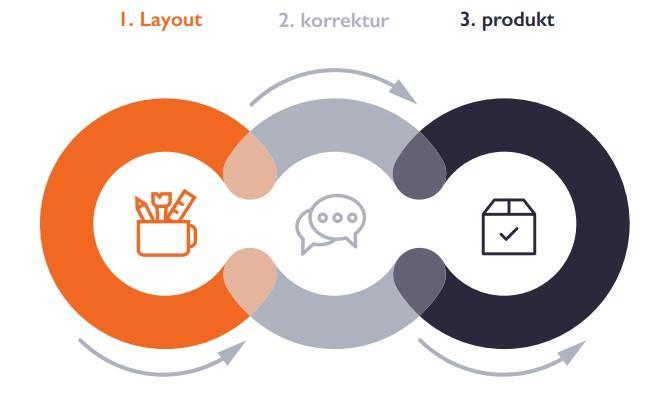 UI/UX-design

We create a user-friendly and visual identity for you, so you get a red thread in your design across solutions. We work with fonts, colors, logo, navigation, responsive design, among other things.
SEO
We help your web solution with an SEO-friendly overhaul. Be found on Google with the right SEO effort in the form of, among other things, text writing/content creation, on-page and off-page optimization, and link building.
Graphics design

We can convey your products in a beautiful, consistent graphic expression, so you get a coherent and recognizable visual communication across communication channels and touchpoints with your brand.
Social media

We help update and develop content for your social media so that you are always active and relevant to your target audience. We work with Facebook and LinkedIn advertising as well as Google My Business.

UX design for optimal
user experiences


A user-adapted solution
​Good UX design supports your company's business strategy by taking into account your customers' expected prerequisites. In short, a user-optimized solution.



Create value with UX design
UX is about creating seamless interaction between digital solutions and users. Because UX design is so focused on the user experience, there are no two solutions that are the same.
What makes sense for one user in a given context cannot be made into a standard solution.
That's why we work agilely at itpilot and create solutions with a focus on UX for your users. It is expressed both in the design and project process.

Be found on Google with the right effort



Come to the top of search results
In today's online market, it is important to incorporate SEO into your communication strategy while being active and present on the right social media, so you constantly stay in your customers' search field and consciousness.
But it's almost impossible to have time for everything, and it also requires knowledge and expertise from your employees to update and maintain an SEO and SoMe strategy.


We help you with your SEO strategy​
At itpilot, we can help you make a plan for your SEO efforts and posts on social media, and we are happy to take care of the implementation and regular updating so you can concentrate on running your business.
Contact us and learn more about how the right effort can create value for you.

Lift your company with our communication and design team

At itpilot, our design and communication specialists are ready to advise you and create a modern visual identity and a clear online communication strategy for your company.
Contact us to learn more about what we can do for your business.
Call us today if you want further information about developing your design and communication strategy.
Or contact us on our contact page.

Website
Get a modern, user-friendly and SEO-optimized website that engages and guides users around the site.

Webshop
E-commerce is booming like never before! Create growth and become a player in the online market with a webshop that converts.

App
Do you have an idea for an app, or do you need one developed? We design and develop the app that supports your brand.

PIM-system
With a PIM system, your business will have control over all product information and data in one integrated solution.

Data Warehouse & BI
Get an improved basis for decision-making by collecting and processing your data from various sources in a Data Warehouse.


Custom developed IT-system
Do you have a good idea on how to optimize your business processes? itpilot can develop a custom IT system for you.