Development of specialized
it-systems

At itpilot, we have the overview, experience, and competence to specialize in developing an
IT system that can streamline and optimize your daily work processes.


Get a user-friendly and secure IT system


Develop the perfect system
For your new custom-developed IT system to be a success, your users should be able to navigate it easily. At itpilot, we create simple user interfaces that your end users can quickly learn to use.
A big advantage of a tailored IT system is that you can avoid unnecessary features that you don't use in your daily life.

Our goal is to create a system that meets the needs you have, through a needs analysis with you and your users, so you get a custom-developed system that creates value for you. Therefore, the entire process is done in close collaboration with you.


We help you from A to B​
When we make custom-developed IT systems, we develop applications and systems that work together.

We can also ensure that your data is securely and responsibly stored in accordance with applicable GDPR legislation, and you can access the solution from all browsers and media platforms.



Does the IT system have to work with other systems?



Streamline your work processes
​When your employees are on the go during the workday, it can be a big advantage if they can access the IT system through an app. At itpilot, we can draft an app version of your IT system by developing a so-called API.

With an API, your software can communicate with other software, so your systems can communicate across platforms to streamline your workflows.


Integrate with e.g. e-conomic
For example, many companies use invoicing systems such as e-conomic. Instead of using time and resources to develop a similar invoicing system, we can link the systems together through the API, so you get a smarter and cheaper solution. It's a win-win situation.

What does a custom-developed IT system cost?


The price depends on several factors
The price of building a custom-developed IT system will vary depending on how many features you need and how long it will take to develop it.

The more specialized your industry is, the longer it will often take to develop the system.


Get a non-binding offer
To provide a price estimate for your IT system, we have an initial meeting where we concretize what your needs are and what solutions you want.

Then we calculate the scope of the project and provide a non-binding offer on your very own and unique custom-developed IT system.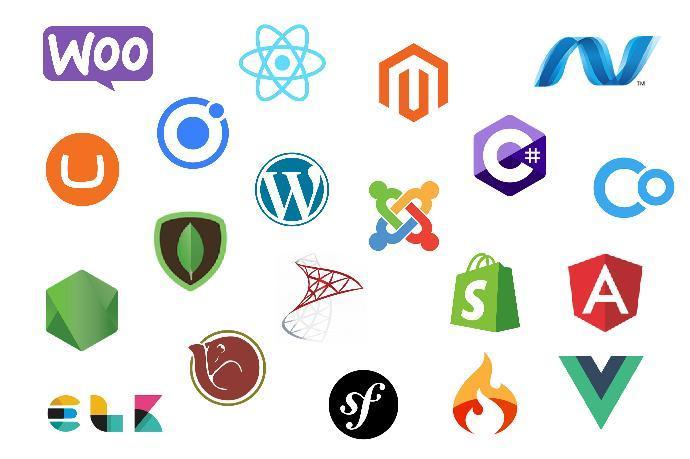 Choice of technology for your system


Choose the right framework
At itpilot, we work with some of the most widely used programming languages, development frameworks, and database systems.

The choice of the right framework is important for a successful implementation.

We have the experience to make the right choice
At itpilot, we have many years of experience in advising and recommending the best framework for the various needs that will always be present in the digital needs of companies.

​Read more about our preferred technologies and frameworks here

Get started today with itpilot
in the driver's seat

At itpilot, our skilled business consultants, project managers, and developers are ready to take care of the development of your IT system.
Get started today by contacting us or booking a meeting so that we can start your journey towards a more streamlined workday.
Call us today if you want more information about developing your IT solution​
Or contact us on our contact page.

Get a modern, user-friendly and SEO-optimized website that engages and guides users around the site.

E-commerce is booming like never before! Create growth and become a player in the online market with a webshop that converts.

Do you have an idea for an app, or do you need one developed? We design and develop the app that supports your brand.

With a PIM system, your business will have control over all product information and data in one integrated solution.

Get an improved basis for decision-making by collecting and processing your data from various sources in a Data Warehouse.


Do you have a good idea on how to optimize your business processes? itpilot can develop a custom IT system for you.